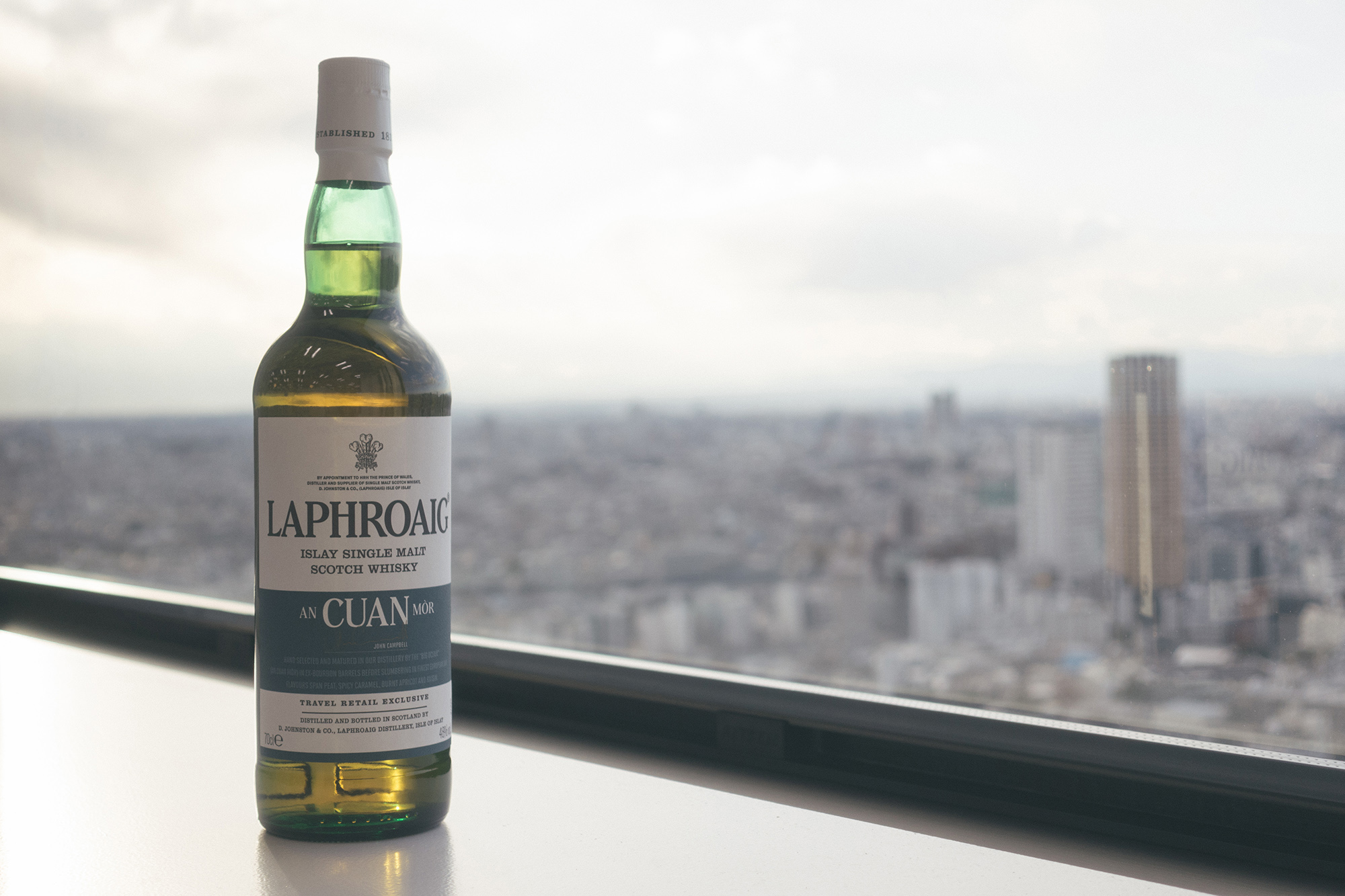 Laphroaig An Cuan Mor…
Labeled "Travel Retail Exclusive" but we managed to find it at a speciality liquor store in downtown Tokyo.  In general we're fans of Laphroaig and this hard-to-find variant did not disappoint.
All the usual smokey, peaty flavours and aromas were present, this time accompanied with a peppery kick in the beginning that mellows out into refined peaty finish.  Very nice after dinner or when winding down after a long hard week.
The price point is not exactly cheap at approximately 11,000 JPY (and slightly more expensive in the States at ~$120) per bottle, but well worth it as an occasional indulgence.